« Finally... | Main | Microsoft does it again »
September 21, 2004
Ah, the irony...
Microsoft's AutoUpdate informed me that there was an update available, but little else.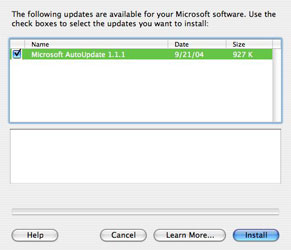 By clicking the "Learn More..." button, I was brought to a page telling me the fix was for AutoUpdate and its broken progress bar.
Microsoft never ceases to amaze!
On the AcidSearch front:
I have a new version in the works, don't worry... and here's a little preview: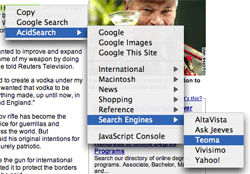 Posted by pozytron at September 21, 2004 12:59 AM
Trackback Pings
TrackBack URL for this entry:
http://www.pozytron.com/cgi-bin/mt-tb.cgi/5/[my first name]
(Replace the [my first name] part of the URL with Robin. This is to prevent spam).
Comments